Why Is My Car Stalling?

It's a common question asked by drivers throughout D'Iberville, Gulfport, and Hattiesburg: Why is my car stalling? While a stalled car can lead to a lot of questions, it doesn't always indicate a major concern.
We spoke to our expert technicians at Pat Peck Kia to see what commonly causes cars to stall. Read on to find out why your car might be stalling, and what you can do to stop it!
Battery Problems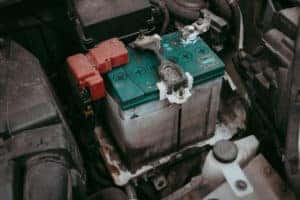 If your car keeps stalling, the first place to check is the battery. More often than not, an old battery is the case for all your stalling concerns. As your battery ages and loses power, it affects the alternator and engine. This causes your car to stall, so be sure your battery is up-to-date to ensure smooth driving!
Fuel Quality
Are you using the right quality fuel for your vehicle? It's important to always use the fuel type recommended by the manufacturer. If you don't, the engine can't operate at optimal levels. This can lead to the engine misfiring, which can result in stalling. The simple solution? Use the right type of fuel to keep your car running smoothly.
Damaged Spark Plugs
Take a look at your spark plugs if you find yourself with a stalled car (especially if you've been using a different fuel than the type suggested by your vehicle's manufacturer). Damaged spark plugs are a major culprit of stalling cars; they can be the cause of misfires from bad fuel, and lead your car to stall whenever it idles.
If you think this is the cause, be sure to contact your local mechanic and schedule an appointment today.
Old Fuel Pump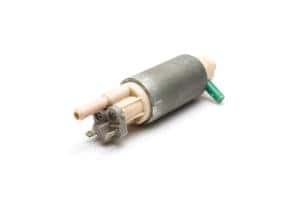 The fuel pump is an essential component when it comes to keeping your car running in great condition. Once it starts to wear out, your car is at an increased risk for stalling. You can check it out with a fuel pressure gauge to determine if it's operating at optimal levels.
If it's especially worn or damaged in some way, it's time for a replacement. Your local service center can help you take care of that quickly and easily.
Fuel Pressure
Have you checked your fuel pressure recently? If not, it could be the key as to why your car is stalling—particularly if it only happens on hills or steep inclines.
Fuel pressure helps keep your car running consistently. If your fuel pressure isn't where it should be, the performance of your vehicle will suffer, most often in the form of stalling. Luckily, you can solve this issue by adding fuel injector cleaning into your engine for a fast and simple fix.
Visit Our Service Center Today
Now that you've read our guide regarding the question, "Why is my car stalling?", we hope you have a better understanding of your vehicle and how it works. Still have questions or concerns about your automobile? Just schedule a service appointment!
Head on over to Pat Peck Kia today to visit our service center and speak with our expert technicians. We've helped drivers from D'Iberville, Gulfport, and Hattiesburg, and we can't wait to help you, too!