What Type of Oil Does Your Kia Car Need?

When you're looking to keep your Kia car healthy and in great shape so it can stay out on the streets of D'Iberville, Gulfport, and Hattiesburg, MS, there are a few different routine maintenance services you need to stay up to date on. One of those is regular oil and filter changes. While this is a common service most people are aware of, you might be wondering what kind of oil your Kia car needs in order for it to stay in its prime.
Here at Pat Peck Kia, we want you to be as informed as possible, which is why we've created this handy breakdown about what type of oil your Kia car needs. Read on to learn more!
---
Why Do I Need to Change My Oil?
While oil changes are small jobs, they make a huge difference. The oil helps to keep all the moving parts in your engine and transmission properly lubricated, so they can continue to run smoothly. Over time that oil can get filled with sludge, dirt, and debris, which will then cause your parts to grind on each other, which can eventually result in major damages.
When you replace your engine oil, you're removing all the buildup, which then prevents the gears from grinding and eventually breaking.
---
What Kind of Oil Works Best for My Vehicle?
What type of oil you use is ultimately going to depend on the kind of car you're driving, and what season it is.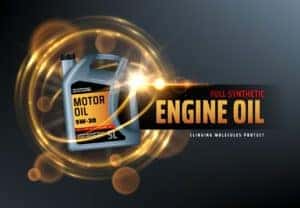 The reason weather is so crucial when it comes to deciding which oil is best for you, is because the temperature outside determines what oil viscosity you need. Basically, viscosity measures how thick or thin the oil is. Colder weather is going to cause oil to thicken, while a hot climate will cause oil to thin.
In the winter months, you're going to want something thinner, for example a 0W-30 or 5W-30. If it's the hotter summer months, you'd go with something like 10W-40. You can easily check your owner's manual for the viscosity that works best for your Kia car, then work within those perimeters.
Your owner's manual will also go over what type of oil works best for your Kia vehicle, whether that be synthetic, conventional, premium, or high-mileage oil. Synthetic blends are common with SUVs. Full-synthetic oil usually works best with high-tech engines. The most common types of oil used are conventional and premium conventional oil.
---
Schedule Your Next Oil Change!
Now that you know a bit more about the oil changing process and what kind of oil your Kia vehicle needs, you might also be wondering where you can get your next oil change. Well, you won't have to look very far, because the highly trained technicians in our service center are prepared to help you with just that.
To schedule your next appointment you can give us a call, or you can do it right here on our website.
Here at Pat Peck Kia, we're dedicated to helping the drivers of D'Iberville, Gulfport, and Hattiesburg, MS, keep their Kia car healthy and in premium condition for years to come. We hope to see you soon!