Get Dinner and a View at the Best Waterfront Restaurants near D'Iberville MS

A delicious dinner is great, but seeing a beautiful view as you enjoy your meal can make everything even better. Fortunately, you don't have to go too far to find a scenic dining setting because there are countless waterfront restaurants all over the D'Iberville, MS, area.
If you're searching for the perfect place for dinner and a beautiful view, check out these top waterfront restaurants near D'Iberville.
Cora's Restaurant & Bar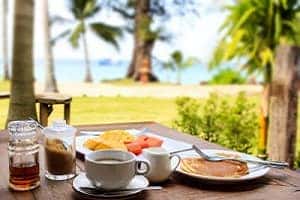 Cora's Restaurant & Bar is a beautiful eatery with delicious food and an even better view. Located in the White House Hotel in Biloxi, this place overlooks the shoreline of the Gulf of Mexico, so you'll be able to see the breathtaking area right from your table.
Plus, their menu is filled with tasty cuisine. From Bacon-Wrapped Jumbo Sea Scallops to a Hangar Steak, everything is sure to tantalize your taste buds. On top of that, Cora's offers breakfast options, 40 different wine selections with dinner, and a brunch buffet where you can enjoy unlimited mimosas and Bloody Marys.
Connect with White House Hotel on Facebook for more information about the scenic views and delicious foods you can get at Cora's Restaurant & Bar.
Half Shell Oyster House
When it comes to that distinct New Orleans flavor that everyone loves, there's nothing better than Half Shell Oyster House. Perfect for any seafood lover, their menu is filled with dishes featuring fresh Gulf Coast seafood, including Shrimp & Grits, Seafood Pot Pie, and Seafood Stuffed Portabellas. Plus, they're famous for their award-winning oysters.
The menu at this local restaurant is impressive, but what makes this place stand out is their locations. With Half Shell Oyster Houses right by the water in Gulfport and Biloxi, you can get a fantastic seafood dinner and a beautiful view.
Take a closer look at all the delicious options you can get at this restaurant and the view that comes with them, and follow Half Shell Oyster House on Facebook.
Snapper's Seafood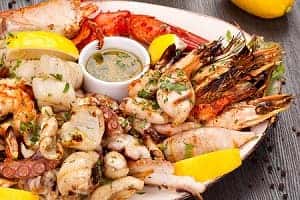 Snapper's Seafood is a local favorite, and it's easy to see why. Located right on Beach Boulevard, it gives you a wonderful view of the beach and ocean as you sit back and enjoy all the seafood dishes this place has to offer.
Of course, there's more to this waterfront restaurant than just its location. Snapper's is also a destination for great food. Whether you're craving Catfish PoBoys or a Seafood Platter with shrimp, oysters, fish, and stuffed crabs, there's something for everyone here. Best of all, they even have All-You-Can-Eat meals, so you'll be able to satisfy your appetite, no matter how hungry you are.
Check out Snapper's Seafood on Facebook for more information about their menu and beautiful location right by the beach.
Sit Back and Enjoy Your Dinner by the Water
There's something about eating dinner in front of a beautiful waterfront view that makes your meals and overall experience even better. To see just how impressive the food and scenic overlooks are at these waterfront restaurants near D'Iberville, book your table today!