Used Car Dealer Hattiesburg MS
There's lots to see and do in the city of Hattiesburg, MS, an area rich in history and with a convenient location in the center of southern Mississippi. No matter where you're headed in the area, you'll need a reliable car to get you where you're going. You can find one that you love at the used car dealer near Hattiesburg, MS, Pat Peck Kia.
Explore Hattiesburg
For a memorable day of education and adventure for the whole family, take a trip to the Hattiesburg Zoo. The zoo is home to tons of exotic animals that you'll get to see up close, and there's lots of opportunities to get a hands-on experience with special programs and shows. There's the Sloth Experience, where you'll get to help prepare the sloths' food and get an up-close encounter with a sloth!
Visit the African American Military History Museum to see the only surviving USO built exclusively for African American soldiers. Here, you'll learn the history of the segregated army and the subsequent integration. Discover military heroes and their stories, and see this WWII-era building, which once served as a recreation club for African American soldiers.
Find Your Used Car
Discover a selection of pre-owned vehicles to browse at our dealership near Hattiesburg. You can see all our models when you come visit us in person, or just head to our website and explore our online inventory from the comfort of your own home.
You can use our helpful filtering tools to discover which of our models is the best choice for your unique criteria, browsing by price, make, model, fuel efficiency, and more. Whether you're looking for a funky hatchback like the Kia Soul, or a capable SUV like the Kia Sportage, you're sure to find the used car you need at our dealership.
Take a Test Drive
Once you find a model that seems right for you, let our team know, and we'll help you to schedule a test drive. You'll be able to get into the driver's seat and take the wheel for yourself, so you can see how the car performs with you at the helm. Pay attention to all the details that will affect your daily drives when you own the car, such as seat comfort, stereo sound quality, maneuverability, and more. Feel free to ask our sales team any additional questions that you may have about the vehicle.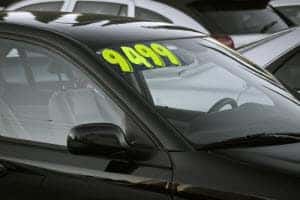 Finance Your Purchase
The next step you'll need to take is finding a payment plan that works for you. Head to our finance center for assistance, and our team will find the best options for your unique financial situation. They'll work with our network of lending partners to get you the best rates on a loan or lease plan for the car.
Visit the Used Car Dealer near Hattiesburg MS
If you're ready to find a used car to love, contact Pat Peck Kia today. You can find what you're looking for on our lot.