These Top Jewelers Near D'Iberville Will Make Valentine's Day Unforgettable
Whether you're looking to pop the question this Valentine's Day or looking for a symbol to remind that special someone how much you love them, these top jewelers near D'Iberville, MS, are here to help. All three of these family-owned businesses have expert jewelers on hand to design a new piece for you or repair an old one. Scroll down to learn more about each local jeweler and find one whose style matches what you're looking for.
Traditional Jewelers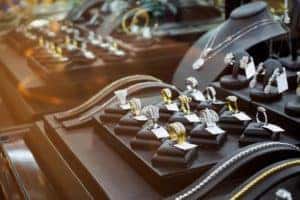 From your baby's first necklace to her graduation gift, engagement ring, and anniversary gifts, Traditional Jewelers has loved being part of local families' memories since 1975. Its wide selection of jewelry includes diamond engagement rings, silver fashion jewelry, watches, and more.
Want to create your own diamond-studded piece? Traditional Jewelers has several shapes of loose diamonds for you to choose from. Plus, it's a member of Preferred Jewelers International, which helps this local jeweler stand against conflict diamonds.
If you're looking for a traditional, family-oriented jeweler near D'Iberville, visit Traditional Jewelers at one of its three locations in Biloxi, McComb, and Ridgeland.
Victoria Lynn Jewelry
Owner and principle jewelry artist Sheila Hodges has been helping women look and feel beautiful since 2003 when she opened The Bead Shak in Gulfport. In 2011, she switched her focus to Victoria Lynn Jewelry, a line of elegant and radiant pieces handcrafted with genuine Swarovski crystals.
Now, the second generation is joining in, as Sheila's four daughters are quickly becoming an integral part of the family business. If you're looking for a piece that dazzles with both elegance and vibrancy, head to Biloxi or Gulfport to visit Victoria Lynn Jewelry at one of its two locations.
W.P. Shelton Jewelers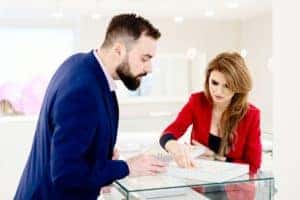 Men, women, and children alike can find something they'll love at W.P. Shelton Jewelers, a local jewelry store that has served the Mississippi Gulf Coast for over 70 years. Check out its storefront in downtown Ocean Springs to see its collections of bridal, fashion, and pearl jewelry, as well as an extensive selection of fine watches.
W.P. Shelton Jewelers has even partnered with First Impressions® to offer personalized jewelry created with the fingerprint of your kids or loved ones—you can even get your pet's pawprint memorialized into a lasting piece of wearable art.
Have a delicate piece of jewelry that needs to be repaired? W.P. Shelton Jewelers offers LaserStar® welding services, which can deliver precise repairs for your cherished family heirloom.
Make This Valentine's Day Shine!
Whether you already have the perfect piece in mind, or you don't know exactly what you're looking for, the jewelers listed above are happy to work with you. Hurry into these top jewelers near D'Iberville, MS, to find that perfect piece of jewelry today.