Tips for Financing a New Car


Financing a new car can make it easier to drive home in a vehicle that you love. At Pat Peck Kia, our team is committed to educating drivers on the ins and outs of the new car buying process for a more convenient overall experience. So, to help you and drivers in D'Iberville, Gulfport, and Hattiesburg drive home happy, here are our top tips for financing a new car:
Check your Credit Score
Boost Your Credit Before Buying
Consider a Cosigner
Set a Budget
Check out Finance Offers
Learn more about each of these tips below!
1. Check Your Credit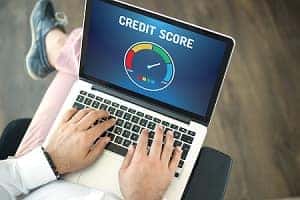 One of the first and most important things any drivers who want to finance a new car needs to do is check their credit score. Your credit score is based on your credit history, which details payment activities, number of open accounts, and number of credit inquiries. Overall, your score can give you a better idea of what type of options you may be approved for.
Typically, those with higher scores are more likely to get approved for a loan. However, there are options for those with low or no credit. Some dealerships even offer bad credit financing to help drivers with less than perfect scores get behind the wheel of the new car they want.
 2. Boost Your Credit Before Buying
If your credit isn't where you want it to be, there are a few ways you can improve it before you buy your new car. For example, paying off any credit card bills in full and on time is an easy way to boost your score. You can also limit the amount of accounts you open within a few years and keep a low balance on your accounts each month.
Improving your credit score before financing your new car won't just put you in good standings with lenders, but it'll also help you get the terms you need when you're ready to upgrade!
3. Consider a Cosigner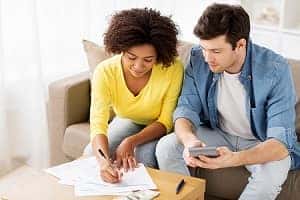 Young drivers with no credit can benefit immensely from having a cosigner when financing their first new car. A cosigner is someone who signs the paperwork with you and agrees to the terms of your loan. So, if you default or make a late payment, their credit will be affected, as well.
Having a cosigner helps put those with bad or no credit in banks and lenders when applying for new car financing. So, you'll have a better chance at getting approved for the loan with the terms you want.
4. Know How Much You Want to Pay
A new car is a worthwhile investment, but if you want make things a little more affordable, know how much you want to pay and create a budget around that. To do that, think about how much you can spend for a down payment and how much you want to pay monthly.
You'll want to make sure you consider any regular auto expenses, too. Taking the time to calculate costs for gas, insurance, and maintenance each month can make it easier to finance a vehicle that's perfect for you and your budget.
5. Check Out Available Financing Offers
Above all, always make sure you check for any available offers at the dealership! New car finance specials are great options that can help qualified drivers get the vehicle and the plans they want.
You can also consider trade-in offers if you're looking to upgrade to a brand-new car. Trading in your current vehicle gives you the opportunity to use its value towards the price of a new car. As a result, it may be able to reduce your down payment or monthly payments.
Finance a New Car Today
With helpful tools and detailed information, financing a new car can be an easy and exciting experience for anyone in D'Iberville, Gulfport, and Hattiesburg. So, keep these tips in mind while you're shopping and contact the team at Pat Peck Kia for more information or to schedule your test drive today!