The Importance of Tire Pressure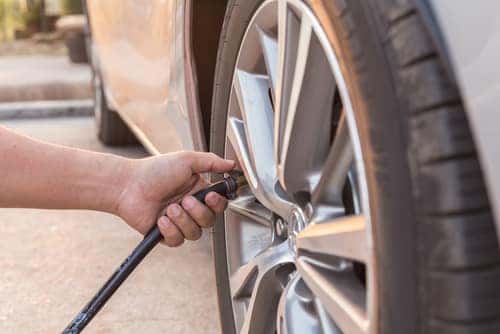 There are plenty of factors with your vehicle that you'll want to stay on top of. However, when it comes to your tires, you'll want to keep a close eye out on the condition, tread, and the pressure of your tires because they're an expensive replacement. At Pat Peck Kia, our service team is here to talk about the importance of tire pressure for drivers in D'Iberville, Gulfport, and Hattiesburg, so they can stay on top of their tires' condition.
Why Is Tire Pressure Important?
The main importance to the air pressure of your tires is that properly inflated tires give you the most control of your vehicle and its performance. Proper inflation can also ensure that you're getting the most out of your tires and have them last for their expected mileage longevity. Most modern vehicles come equipped with a Tire Pressure Monitoring System, which will provide a dashboard warning symbol when it detects that one or more of your tires has dropped in pressure, so you can find an air pump and correct the issue.
Why Does My Tire Pressure Drop?
There are actually several factors that can affect your tire pressure. The issues can be weather related, the condition of your tires, or even a foreign object that has penetrated your tire wall. It's important to diagnose the issue before coming up with the fix.
Weather Related – The weather, or more specifically the temperature, can have an effect on your tires. While brisk weather isn't all too common in southern Mississippi, the occasional cold front will come in and it could cause a drop in air pressure. Particularly hot weather can actually cause your tire pressure to expand, so it's important to take notice of your tires during extreme weather.
Condition of Your Tires – If you've got older tires with noticeable wear, this could result in continuous drop in pressure. If the tires are worn enough, it could lead to irreparable damage on the road, so the best results come from newer tires, or tires that are properly maintained.
Objects in Your Tires – Finding a nail in your tire isn't uncommon. However, most of these issues only affect the surface of your tire, but if the penetration is deep enough, it could puncture the tube that's holding the air. This could result in an immediate flat tire, or a slow leak.
How Tire Pressure Affects Performance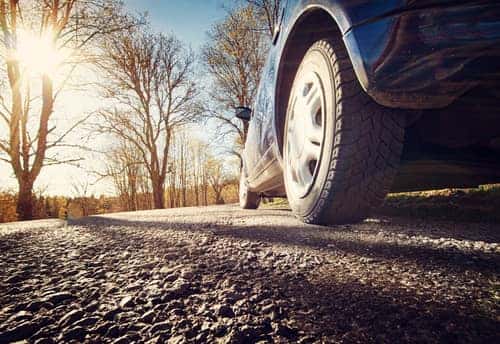 You'll want to be sure to check your vehicle's recommended tire pressure, or PSI, to ensure that you're at the proper levels. Over-inflation can actually change the shape of your tire and lead to premature wear because the footprint of the tire changes. Riding on low tire pressure can also lead to premature wear, and if low enough, it could cause the tire to burst.
Have Your Tires Serviced at Pat Peck Kia
If you're having issues with your tires, it's important to take care of the problems right away to prevent severe tire problems on the road. Our technicians in our tire center can help you determine the best course of action with your tires, whether a simple repair is in order, or if you'll need a replacement. If you notice your tire pressure continues to drop, or you've got issues with your tires, drop by and see us, or schedule your tire repair appointment today!
Schedule your tire service at Pat Peck Kia. We're here and happy to provide automotive service and repairs to drivers all throughout D'Iberville, Gulfport, and Hattiesburg!