Signs Your Timing Belt Needs to Be Replaced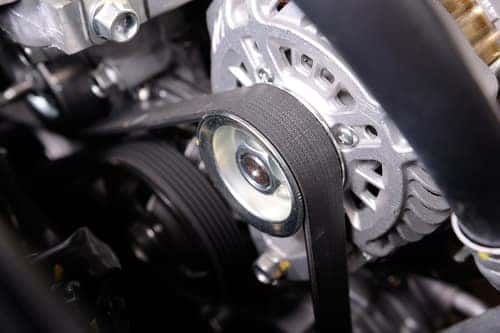 The timing belt in your engine is a crucial component not only to your vehicle's performance, but for the engine to function properly. It's never a good thing if your timing belt snaps because it could cause damage to the engine. At Pat Peck Kia, we're here to help drivers in D'Iberville, Gulfport, and Hattiesburg learn more about their timing belt, as well as give tips on how to spot the signs your timing belt needs to be replaced.
What is a Timing Belt?
The timing belt is part of your internal combustion engine that's responsible for the rotation of the crankshaft and camshaft in your engine so the valves can open and close at the right times during your cylinder's intake and exhaust strokes. It serves a very important function, and if it snaps or tears, your shafts could become out of sync, and it could result in some pretty significant damage to your engine. Luckily, there's some notable signs that you'll want to look out for so you can stay ahead of this crucial service.
Checking Your Mileage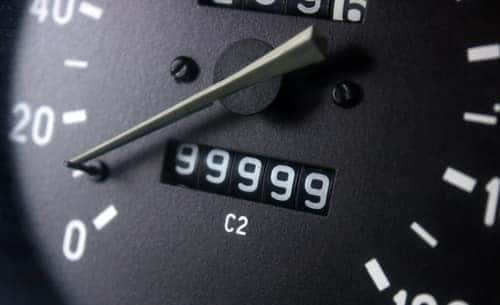 Mileage is an important indicator for any type of automotive service, and when it comes to your timing belt, you'll want to take special notice when you're between 60,000 and 100,000 miles with your vehicle. This is the expected time for it to last, as it's responsible for some important functions in your engine, it typically goes between these mileage parameters.
High-Pitched Squeal
It's never a good sign when you hear high-pitched squeals and screeches coming from your vehicle. Commonly, this noise can be attributed to the brakes, but it could also be your timing belt. Typically, if the sound is coming from your timing belt, it will occur when you first start your car, or when you're idling/accelerating. After this loud shrill noise, you'll hear a ticking sound. Be sure to have the engine inspected to be sure it's your timing belt.
Heavy Exhaust Smoke
Heavy smoke coming from your exhaust pipe is a pretty clear indicator that something's wrong with your vehicle. It could mean old engine oil, but it also means that your timing belt may be on its way out and your vehicle will require a new one.
Engine Won't Turn
If you've noticed the signs above, and then this one comes along, it's almost a certainty that it's your timing belt that's causing the issues with your car. In fact, this could be an indicator that your timing belt has already snapped, so reach out to your authorized dealer to see if the timing belt needs to be replaced.
Vehicle Stops Running Suddenly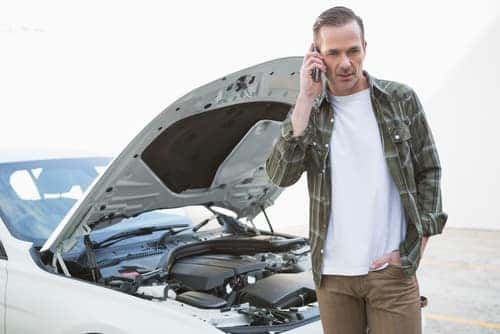 If you're in mid-journey, and your vehicle simply stops running, and it's your timing belt—the damage has been done. In this instance, contact your local service center immediately so they can run a full inspection of your vehicle components to see if there's any more replacements needed for your vehicle.
Schedule Your Service at Pat Peck Kia
If these signs that your timing belt needs to be replaced sound at all familiar, you don't want to postpone service. When these signs start appearing, contact us at Pat Peck Kia to schedule service so we can assess the issue with your timing belt and determine if it's time to have it replaced.
At Pat Peck Kia, we're here to help drivers all throughout D'Iberville, Gulfport, and Hattiesburg with servicing their vehicles.