Over 70 Years of Glitz & Glam: W.P. Shelton Jewelers

Through the years, the team at W.P. Shelton Jewelers has provided the community of Ocean Springs and the surrounding areas with a plethora of services. If you're looking to add to your jewelry collection or repair a piece that you currently have, pay them a visit.
In this guide to W.P. Shelton Jewelers, you'll learn all about their history and the services they provide!
High-Quality History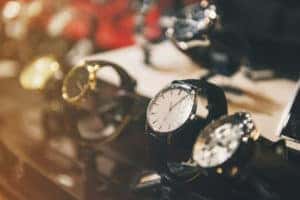 W.P. Shelton Jewelers is nestled in the downtown area of Ocean Springs, MS. The 3-generation-owned and -operated business provides their patrons with high-quality products and a first-class experience. Here in this charming coastal business, you'll find jewelry and watches for men, women, and children.
It all started in 1945, when W.P. Shelton started his business in Biloxi, MS, after World War II. In 1986, he retired and passed the torch to his daughter, Cathy Reed, and her husband Terry.
Now in their 73rd year of business, you'll find Mr. Shelton's granddaughter, Dianne Murray, working as a jeweler and carrying on her family's legacy. Plus, the very knowledgeable sales staff includes two expert bench jewelers and an experienced appraiser.
A Valuable Selection
W.P. Shelton Jewelers seeks out the most selective pieces of jewelry to give you an unmatched assortment of options. Here, you'll find engagement rings, wedding bands, and special occasion jewelry, plus an experienced sales staff that will match you with a piece you'll love!
Their selection of diamonds is priced using the four Cs: color, clarity, cut, and, of course, carat. With all this in mind, you'll love a diamond purchased from them. In fact, they're so confident that you will, they offer a trade-up program for diamonds purchased from their store.
When you stop by W.P. Shelton Jewelers, you'll also find a number of fashion collections from names like Allison-Kaufman and Carizza. They also sell pearls from The Modern and The Tahitian Collections, as well as watches from Rolex, Bertucci, and more.
Additional Services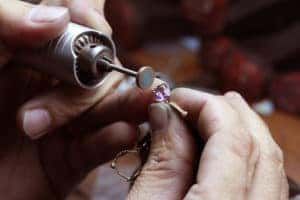 W.P. Shelton Jewelers also offers jewelry repairs, including replacing watch batteries and bands. They'll even help with ring sizing, should you need.
Some of the other repairs that they can provide include:
Prong repair
Chain repair
Stone remounting and replacement
Pearl and bead restringing
Best of all, the repairs are done in house, meaning that you can avoid shipping costs and long waits.
Using the knowledge they've gained over the years, W.P. Shelton Jewelers is able to provide accurate appraisal services, too. They'll educate you on your piece of jewelry when they appraise it, and they offer a quick turnaround time, so you can go back to enjoying your jewelry as soon as possible.
Add to Your Jewelry Collection Today!
W.P. Shelton Jewelers provides a vast selection and convenient services. Check out their Facebook page to see featured pieces and special offers.
If you're looking to add a little shine to your style, stop by W.P. Shelton Jewelers today!