Turn Up the Volume at Magnolia Music Center
We get it, playing the air guitar while you rock out to your favorite band is awesome, but to really crank out the tunes you're going to need some real instruments. Luckily, there's the Magnolia Music Center!
They sell anything the budding musician or seasoned rock veteran could ever need. Guitars, amps, drums, PAs, recording equipment, keyboards, and sheet music are all available at Magnolia Music Center. They even offer repair services and lessons.
About Magnolia Music Center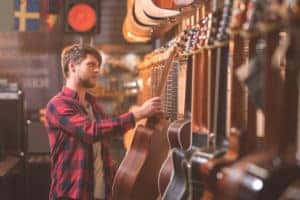 It all started in Jackson, MS, back in the early 90s. An entrepreneur named Paul Champagne started buying and selling vintage guitars and a wide assortment of musical hardware. At the time, his store was called the Magnolia Trading Company.
The name "Magnolia Music" came to the coast in the fall of 2001. At this time, Champagne partnered up with a man named Tony Strong.
Once Champagne and Strong began working together, Magnolia Music quickly became the Gulf Coast's largest music store.
What They Offer
Magnolia Music Center sells both acoustic and electric guitars, as well as electric bass guitars. There, you'll find instruments made by Peavey, Ibanez, and so many more. With such a great selection, you'll be shredding in no time.
Feel the beat with their wide variety of drums and other percussion instruments from legendary names like Pearl, Zildjian, and TAMA. Plus, with keyboards from Casio and Korg, you'll be playing the intro to "Baba O'Riley" before you know it.
If you're looking to learn how to play, they can help with that, too! The Magnolia Music Center understands how vital lessons are to one's ability to play and enjoy their instrument. So, they place priority in offering high-quality lessons to anyone that wishes to learn.
Learn More About A.V.I.S.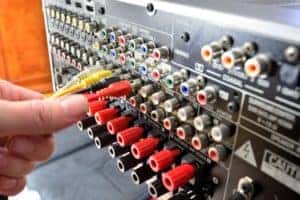 Audio Video Install Service or A.V.I.S. is a division of Magnolia Music Center that was created out of the need for the Gulf Coast to have a professional sound and video system install service.
The idea was born in 1979 when Tony Strong did his first installation.
Now, you can hire experienced professionals from A.V.I.S. to design and install any level of sound, video, or lighting components at your venue. In addition to having an extensive knowledge of system design and installation, the A.V.I.S. professionals are all musicians. So, you can trust that they have the know-how to understand your specific music, sound, and video needs.
Music Needs Are Met at Magnolia Music Center
Are you looking to start your musical journey or just looking for the hardware to put together your next masterpiece? Maybe you need a sound system installed at your auditorium or outdoor venue. Whatever your music and sound needs are, Magnolia Music Center has you covered. Learn more on their Facebook page. Then, stop by and start rocking!