Local Spotlight: Harborview Oral and Facial Surgery Center

Even the smallest smile can make an impact on someone's life. So, wouldn't you want your smile to look its best? If you do, you'll want to schedule an appointment at Harborview Oral and Facial Surgery Center.
Learn more about this local surgical facility below!
Services for a Brighter Smile
For a healthier set of teeth and a fuller smile, turn to the team at Harborview Oral and Facial Surgery Center. A Gulfport go-to for oral and facial surgical procedures, the facility has a history of providing top-notch services and patient care to anyone that's looking to smile a little bigger.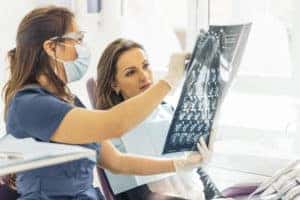 Here's a closer look at some of the services they offer:
Dental Implants
Designed to look and feel just like natural teeth, dental implants can really help you smile with confidence!
Wisdom Tooth Removal
Getting your wisdom teeth removed can be the wisest decision you make for your teeth. In fact, keeping them in can lead to lots of oral issues, especially if they're impacted.
Jaw Surgery and Facial Trauma
From jaw surgery to treatment for facial trauma, like fractured facial bones, the team at Harborview Oral and Facial Surgery Center can provide the surgical solutions you need.
The renowned facility also specializes in cosmetic procedures, like BOTOX®. If you're thinking about rejuvenating your complexion along with your smile, you'll want to book your appointment now.
As a non-surgical facial cosmetic procedure, BOTOX® works to relax the muscles and soften the appearance of fine lines and wrinkles.
The Doctor Behind the Smiles
Achieving a bright smile and a youthful complexion is possible with help from Dr. Jason O. Rosetti, DDS. A Gulfport native with years of experience and training in the industry, Dr. Rosetti is a board-qualified oral and maxillofacial surgeon specializing in oral and facial procedures for patients all over the area.
He received his Doctor of Dental Surgery degree from the Howard University College of Dentistry where he also graduated with honors. On top of that, he completed a one-year general practice residency at the University of Mississippi Medical Center in Jackson, MS, and an internship in oral and maxillofacial surgery at Christiana Care Medical Center in Wilmington, DE.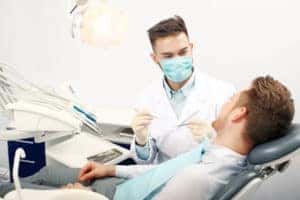 From there, Dr. Rosetti went on to complete a four-year residency in oral and maxillofacial surgery at Seton Hall University in South Orange, NJ.
Dr. Rosetti also gathered a bit of experience in facial trauma and reconstructive surgery throughout his career. His interest in performing elective facial cosmetic surgery paved the way for his acceptance into a one-year Fellowship in Facial Cosmetic and Reconstructive Surgery at the Baptist Memorial Hospital-Golden Triangle in Columbus, MS.
Today, Dr. Rosetti provides the oral and facial surgical care his patients need to smile big and bright. He is also a doctor at Garden Park Hospital in Gulfport and an attending for the Cosmetic fellowship at Baptist Memorial Hospital-Golden Triangle.
For a Healthier and Brighter Smile, Schedule Your Appointment Today
If you're from the Gulfport area, a healthier and brighter smile is within reach at Harborview Oral and Facial Surgery Center!
To learn more about their services, connect with them on Facebook and schedule your appointment today!