Local Spotlight: Dailey Charters
Looking for a fun day trip with friends and family? Check out Dailey Charters in Long Beach, MS. Whether you're a novice inshore fisherman, or an offshore veteran, you'll find the fishing trip that's just right for you.
About Dailey Charters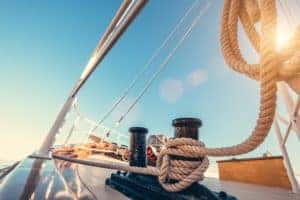 Owned and operated by Captain Chris Allenbaugh, you'll be in great hands with his knowledge and years of experience on the Mississippi Coast. You'll set sail on a 24-foot Mako center console, which was originally built in 1987 and was restored in 2014 to provide the Dailey Charter fishing trips for Long Beach residents and visitors.
Riding on a 325 HP Vortec multi-port injected engine, you'll be gliding through the waters at a maximum speed of 25 knots. Additionally, you can rest assured that you and your loved ones will be safe, as the charter is stocked with USCG safety equipment, along with a navigation system and a fishfinder.
Your 4-Hour Tour…
…Starting at 4 hours, that is. Your trip with Dailey Charters can range anywhere from 4 to 6 hours, inshore or offshore. Your charter will be equipped with all of the bells and whistles for an enjoyable trip with the kids or a group of your closest friends.
Such amenities include a multimedia system to listen to your favorite tunes, along with an icebox for your catches, and a livewell for bait. All of your fishing gear will be provided, too, including rods, reels, tackle, and bait. You'll be able to catch a ton of different species, such as trout, cobia, jack crevalle, bull shark, mackerel, and more!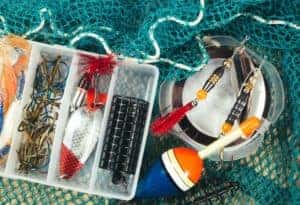 Captain Chris will take you to all the great fishing spots along the Mississippi coast — including where the big fish hang out. You'll be guaranteed to have a great time, and with the great rates that Dailey Charters offers, you'll find the trip priceless.
Booking Your Dailey Charters Trip
Whether you're looking to stay on the way for 4, 6, or 8 hours, you'll have plenty of options when booking your Dailey Charters trip. Start by choosing whether you want to stay inshore or offshore, choose your length of time, and you're in!
Your trip with Dailey Charters will build new memories for you and the whole family to share. To stay up to date with the latest news and events, give them a follow on Facebook!