2018 Kia Soul vs Honda Fit

The unique designs and dynamic performance found in the Kia Soul and Honda Fit have made both models a hit. While they seem similar on the surface, this 2018 Kia Soul vs. Honda Fit comparison shows just how different each SUV really is.
So, before you consider taking a test drive through D'lberville, Gulfport, or Hattiesburg, read through this review to learn about the performance specs, style, and dimensions found in the Kia Soul and Honda Fit. Afterwards, if you still have questions, you can always contact the insightful staff at Pat Peck Kia for more information!
Engine Specs: Kia Soul vs Honda Fit
The dynamism of the 2018 Kia Soul is too much out of the gates for the Honda Fit. The Soul sports three available engines, and we'll be looking at the most powerful option, which is a 1.6L 4-cylinder with an accompanying turbocharger.
That turbocharger really ups the athleticism because this engine generates 201 horsepower and 195 lb-ft of torque. The drivetrain pairing is a 7-speed dual-clutch transmission, but other options include a 6-speed manual and a 6-speed automatic.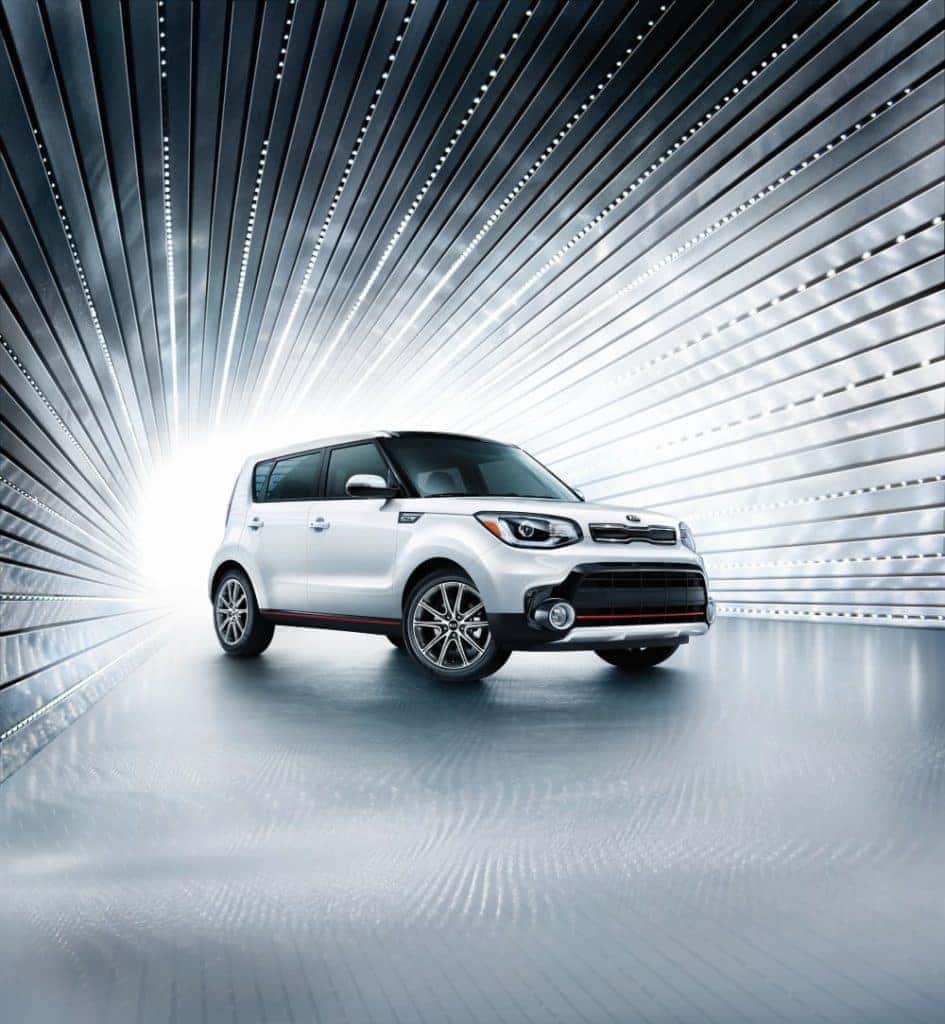 If we turn our attention to the Honda Fit, we find the most powerful engine is an in-line 4-cylinder with just 130 horsepower and 128 lb-ft of torque. As for the drivetrain, you have the choice of either a 6-speed manual or a continuously variable transmission.
Exterior Style & Customization Options
The Kia Soul has a unique, unmistakable exterior that has helped it carve a very distinct place in the modern automotive marketplace. It's this combination of style and customization options that gives it the edge over the Honda Fit.
For starters, the lighting in the Kia Soul is delightful, with options like LED rear combination lamps, a center high-mounted brake light, LED front fog lights, and LED positioning lights.
If you wanted to up the athleticism, you can go for features like chrome twin exhaust tips, lower body molding with red accents, gloss black front and rear bumper inserts with red accent, and a chrome front upper grille with red accents.
The worthwhile exterior additions for the Honda Fit are mostly limited to a chrome exhaust finisher and side underbody spoilers.
Cabin Dimensions
If you want to utilize as much cargo space as possible, or readjust your interior seating to create a more comfortable car ride, the Kia Soul is the superior option to the Honda Fit.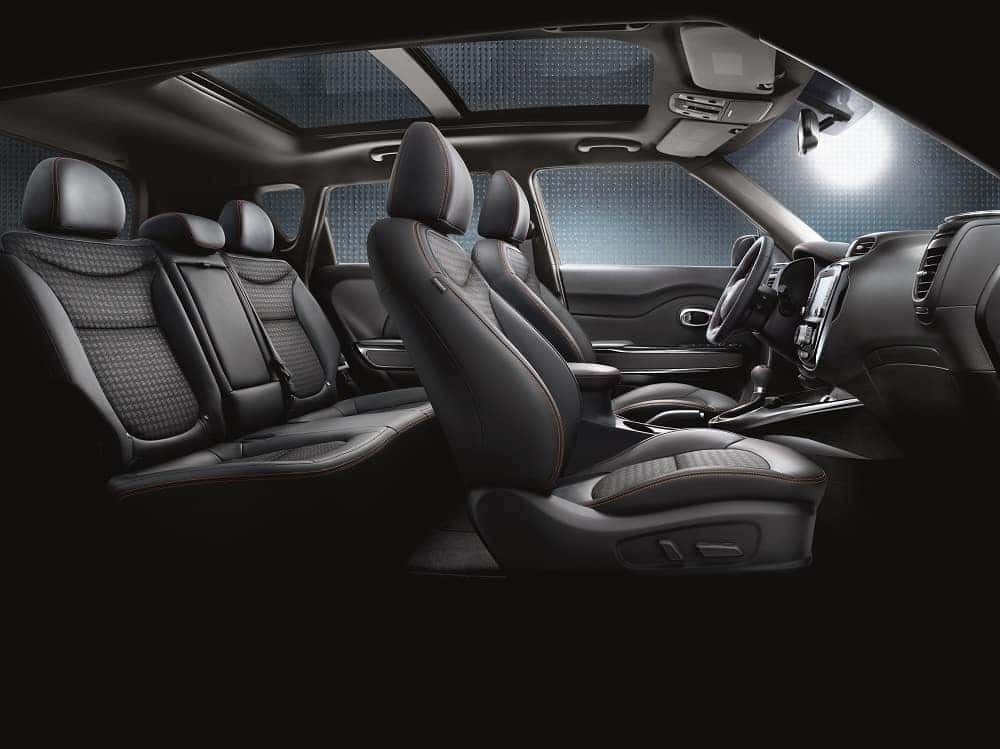 To start, the Soul has 101 cubic feet of passenger volume, as opposed to 95.7 cubic feet in the Honda Fit. The Soul also sports more room in the second row, with 49.3 inches of hip room and 54.7 inches of shoulder room, compared to only 45.1 inches and 52.6 inches respectively in the Honda Fit.
Finally, we get to cargo space. The Honda Fit tops out at 52.7 cubic feet with the rear seats down. This is a solid number, but the Kia Soul takes it to another level with 61.3 cubic feet of maximum cargo volume once you fold down the second row.
2018 Kia Soul vs Honda Fit: Who Wins?
After comparing the specifications, it seems clear that the Kia Soul is a better option for drivers in the D'lberville, Gulfport, and Hattiesburg areas.
To see this model up close, or to get behind the wheel for a test drive, contact the staff at Pat Peck Kia today!