Kia Drive Wise Driver-Assist Technology

There's no doubt that vehicles have come a long way since their inception. However, even in the last several years, the addition of technological advancements soars, completely changing the way we drive. While dashboard displays and smartphone integration provide convenience and entertainment for your commutes, safety technologies prove to be a frontrunner in progressiveness. This is especially true in Kia models.
Drivers in D'Iberville, Gulfport, Hattiesburg, and beyond now have the peace of mind provided by Kia Drive Wise driver-assist technology. To give you a better idea of what this suite of technologies entails, Pat Peck Kia has created this handy guide. Keep reading ahead to find out all about this revolutionary advancement.
What is Kia Drive Wise?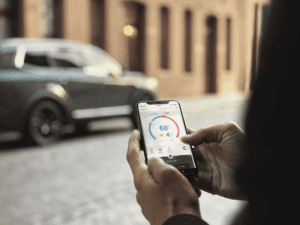 Available in Kia models, you'll find a plethora of active safety features that assist in keeping you out of trouble behind the wheel. Kia Drive Wise is a silent copilot, incorporating sensors, radars, and cameras around your vehicle to alert you of potential accidents, assist with parking, and even help avoid collisions altogether.
By providing a greater overall awareness, these driver-assist technologies help you stay confident while beyond the wheel, no matter where you're headed. This way, you can hit the road with ease, knowing you and your passengers are more secure.
Kia Drive Wise Technologies
Forward Collision Avoidance-Assist with Pedestrian Detection: Using those handy cameras and sensors, this system monitors what is ahead of you, whether it's another vehicle or a person. This system will also intervene when needed to help prevent collisions. If the crash is unavoidable, it will reduce the impact.
Blind-Spot Collision Warning – This system helps see what you may otherwise not be able to: vehicles in those pesky blind spots. It will then notify you, ensuring that when you reverse or change lanes, it's safe to do so.
Rear Cross Traffic Collision Warning – This advanced radar-based detection technology looks for passing vehicles nearby as you reverse. If it picks up something, it'll give you visual and audio warnings, so you can react accordingly.
Lane Keeping Assist – Using a windshield-mounted camera, LKA will monitor your position on the road. If it sees you veering from your lane without the turn signal on, it'll gently steer you back into place.
Parking Collision-Avoidance Assist – This technology makes it easy to get in and out of tight spaces, making parking easier (and safer) than ever before. Using its radar sensors and advanced camera, it'll warn you if it senses a nearby obstacle or vehicle.
High Beam Assist – Never be left in the dark with HBA, an innovative lighting system found on your Kia. Plus, it automatically dims as it senses oncoming vehicles for seamless night driving every time.
Kia – Putting Your Safety First
The introduction of the Kia Drive Wise driver-assist technology has been a game changer for drivers in D'Iberville, Gulfport, Hattiesburg, and around the nation. To see how it can elevate your commutes as well as learn more about these advanced systems, visit Pat Peck Kia today. Our team will be happy to educate you further on this Kia-exclusive suite of technologies.