Kia Dealer Gulf Hills, MS

Gulf Hills, in Jackson County, is a wonderful, family-oriented community with a rich history. But, perhaps even more excitingly, it's located right near Pat Peck Kia, one of the premier dealerships in Mississippi.
If you're interested in finding a new, used, or Certified Pre-Owned Kia for a remarkably affordable price, then we'd love to start a conversation. Get in touch with us via the phone, our website, or a walk-in visit.
Gulf Hills, Mississippi
Originally settled by mid-19th-century Roman Catholics as Bayou Puerto, Gulf Hills has historically been home to major fishing and forestry industries. In fact, around 1900, practically every man in the village was working in seafood, in some capacity or other. Fortunately, the economy has significantly grown since then. Nowadays, you've got employment opportunities like Pat Peck Kia, just a few miles away!
New, Used, and CPO Inventory
New. Looking for a new Kia, such as the Kia Forte, the Kia Optima, the Kia Sorento, or the Kia Soul? We carry dozens upon dozens of options, capable of matching anybody's preferences or budget. Sweet!
Used. Or, if you'd like to look into one of our high-quality pre-owned options, we'd be happy to assist you with that, too. We feature plenty of cars, trucks, crossovers, SUVs, and minivans of various makes.
CPO. Of course, if you want all of the savings of a used car paired with all the quality of a new vehicle, then you could opt for a Kia Certified Pre-Owned™ model. Between extended warranties, Twenty-Four-Hour Roadside Assistance, a CARFAX® Vehicle History Report, and more, what isn't there to love here?
If any of these three inventories sound interesting to you, then we're happy to let you know that there are two simple ways to browse today. First, you can look through everything on our website; or, come down to the showroom, where one of our customer representatives will walk alongside you. Got it?
Service, Parts, Financing, Specials, and More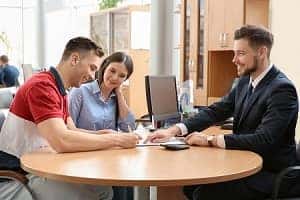 But that's not all – not even close. Our Gulf Hills dealership provides you with much more than just a couple of Kia inventories. Between service, parts, financing, specials, and everything else, we offer what's perhaps the most comprehensive Kia experience in Mississippi. Interested? Keep reading!
Service: If you'd like a professional to repair your car, then we've got the guys to do it. Okay?
Parts: Or, if you'd prefer to work on it yourself, then you can order the parts that you need.
Financing: Fill out a form to get pre-approved today, and our team will get in touch with you.
Specials: There are a few great ways to turn your purchase into the once-in-a-lifetime chance.
More: Be sure to get in touch with us today if you'd like to learn more about our dealership!
Get in touch with us to learn more about your Gulf Hills, MS Kia dealer.
Just stop in, chat with us, or call us – either way, we're more than proud to be your local Kia dealership.