Kia Certified Pre-Owned D'Iberville MS
Just north of Biloxi, you'll find the city of D'Iberville, MS. Whether you're headed to test your luck at the Scarlet Pearl Casino, or heading out to the Back Bay for some boating or fishing, you'll need a reliable car to get you where you're going. You can find a fantastic certified pre-owned Kia at the dealership near D'Iberville, MS, Pat Peck Kia.
Why Buy Certified Pre-Owned?
When it comes to used cars, the ones that are rated certified pre-owned are in a league of their own. Each model that's certified is hand-selected by our team to go through rigorous testing and restorations to make sure it's up to our strict standards.
Each certified pre-owned Kia at our dealership near D'Iberville is only a maximum of five years past its release date, and has a minimal number of less than 60,000 miles on the odometer. Before they even go through our inspections, they're already some of the very best used cars you can find.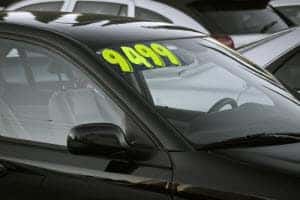 Next, we'll check each car's CARFAX® Vehicle History Report™ for any potential problems or questionable history, including checking if the car has been in any accidents and if its previous owners have kept it up to date on maintenance and services. When you come see the car, you can check out the report, too. Then, each car will be meticulously examined in a 150-point inspection, both inside and out, by one of our expert technicians.
Any flaws on the vehicle will be repaired to the highest Kia standards, so the car will look and perform just as it did when it was first driven. All repairs and replacements are made only with brand-new certified Kia parts, which are the same used to produce the vehicle in the factory. Even small paint chips and other surface flaws will be restored, and we'll clean and detail the car, so it truly looks like new.
Certified Pre-Owned Benefits
In addition to the car looking and driving like new, you'll also get all of the same warranties and services that come with our brand-new offerings. When you buy certified pre-owned, you're essentially getting a new car—just at a lower price point. You'll get a variety of benefits, including:
10-Year/100,000-Mile Certified Pre-Owned Limited Powertrain Warranty
12-Month/12,000-Mile Platinum Coverage
24-hour roadside assistance
Free CARFAX® Vehicle History Report
10-year unlimited mileage roadside assistance plan
Discounted rental cars during covered repairs
Discounted towing for covered breakdowns
Discounted food and lodging during covered breakdown when over 100 miles from home
Find Your Kia Certified Pre-Owned in D'Iberville MS
Now that you know all of the fantastic features and benefits of a certified pre-owned Kia model, it's time for you to find one of your very own. You can see our full inventory of Kia models on our website, or stop by the dealership and we'll show you what we have on the lot. Our expert team will answer any questions that you might have, and soon, you'll be able to get behind the wheel yourself and take a test drive!