How Long Does an Oil Change Take?

If you're following the maintenance schedule outlaid in your vehicle's owner's manual, the time will come when you need to have your car's engine oil changed. It's a crucial part of keeping your ride running at its best.
What exactly does the process involve? And how long does an oil change take? Our team at Pat Peck Kia is here to answer these questions for drivers near D'Iberville, Gulfport and Hattiesburg.
What is an Oil Change?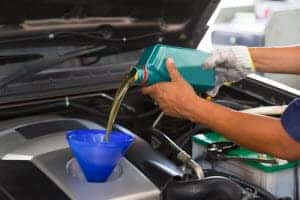 Every 5,000 to 10,000 miles or so—if not sooner—you should change your car's oil. Engine oil is essential for keeping the metal parts inside your engine working smoothly. But, over time, the oil will start to break down, and cannot perform its job as a lubricant as well as it needs to.
When you change your oil, it's a good idea to change your oil filter as well—in fact, most manufacturers recommend it. An oil change is a fairly simple process, involving draining the oil from the engine, removing the old filter and screwing in a new one and, finally, adding new engine oil.
How Long Does an Oil Change Take?
Depending on how whether you change the oil yourself or have a certified technician perform the process, how long an oil change takes can vary. Most repair shops or dealerships should have the process finished within 15 to 45 minutes, but it can take longer if you're having other maintenance done as well, like fluid-level checks.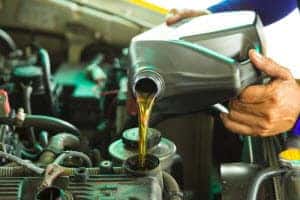 It typically takes the longest to wait for the oil to drain out (about 10 minutes) and change the filter (about 10 minutes as well). Luckily, the two can be done at the same time, as you (or your technician) can change the filter while waiting for the oil to drain.
Why Are Oil Changes Important?
Like all the services detailed in your vehicle's maintenance schedule, routine oil changes help extend the life of your car. Earlier, we mentioned that engine oil acts as a lubricant, letting metal parts turn smoothly and without too much friction. It is, quite literally, a well-oiled machine.
When the oil starts to break down or has impurities, your engine is vulnerable to overheating from excess friction. This can cause permanent damage that may require replacing the engine. Regular oil changes are much cheaper and safer than risking the possibility of serious engine trouble—and they're quick and easy when you know what you're doing!
Book an Oil Change at Pat Peck Kia
So, how long does an oil change take? When the professionals are on the case, not long at all! If your car is due for an oil change, you can schedule a service appointment at Pat Peck Kia. If DIY is more your style, feel free to visit our parts department for the specified filters and oil you need.
If you have any questions, give us a call. We're happy to help you ready your car for the roads of D'Iberville, Gulfport and Hattiesburg!