Download The Driver's Guide to Automotive Maintenance eBook Today
And Receive an Exclusive Money-Saving Offer!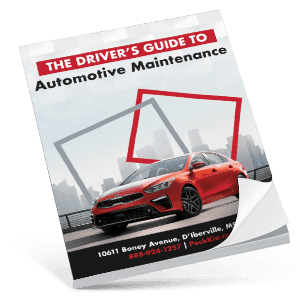 Routine automotive maintenance is the key to keeping your new Kia in pristine condition inside, outside, and under the hood. So, what types of maintenance will your car need throughout its life?
In this FREE The Driver's Guide to Automotive Maintenance eBook by the team at Pat Peck Kia, you can learn all about the services required for your vehicle as well as:
How to inspect fluids and oil
What to inspect during your visual checks
When to schedule your next service appointment
Furthermore, our handy maintenance eBook comes with an exclusive money-saving offer that drivers in D'Iberville, Gulfport, and Hattiesburg can use when they visit our Kia dealership!
If you want to keep your new Kia running like new for years to come, our free eBook may be the guide for you. Learn more about all the routine maintenance your vehicle will need and download this eBook today!