Fishing Charters near Me Gulfport MS

This is Mississippi, and our people love to fish. It's that simple. However, if you don't have your own boat, then it might be time to look into some of the best fishing charters near Gulfport, MS. Luckily, there's no need to look very far. We've created this helpful guide to the best charters in the area!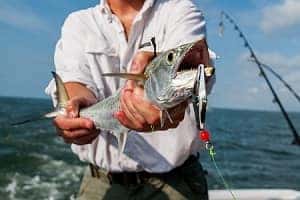 Over at Mega-Bite Fishing Charters, kids are always welcome! So, regardless of whether you want to schedule a 4-, 6-, or 8-hour deep-sea adventure with your family, it's the
boat for you. After all, Captain Bryan Cuevas has been fishing these waters for coming up on 50 years.
Mega-Bite offers both in-shore and off-shore charters with tackle, bait, and gear provided to all guests on board! If you're coming from out of town for your adventure, they've created a list of local hotels on their site.
A 51-foot custom sport-fishing charter boat? Air conditioning, refrigeration, spotless bathrooms, and plenty of space to fish? U.S. Coast Guard certified up to 30 passengers? What else could you want? Well, that's exactly what you'll get with Miss Hospitality Deep Sea Fishing Charters.
Helmed by Captain Kenny Barhanovich, this charter company is a family heirloom considering his dad, Yankee, started it over 50 years ago. With different water and wind conditions, guests can expect to search for Red Drum, Snapper, Jack Cravelle, cobia, Bonito, Shark, and King and Spanish Mackerel.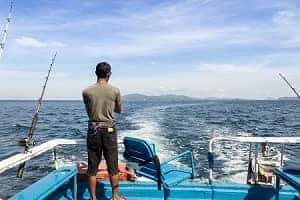 For 2018, White Snapper season runs from about June 1st to July 22nd. Don't miss out on your chance.
With WhipaSnapa Charters, you don't have to! Twin 250-horsepower Yamaha Outboard motors will propel you on your journey as you chase the type of catches that you can tell your grandkids about.
Captain Earl has been fishing the Gulf of Mexico for decades and is happy to provide guests with a wonderful experience full of feisty fish. At 29 feet long, the WhipaSnapa has twin 250-horsepower engines to ensure you can get over to a school of fish as quick as possible.
Hook the Big Fish in Gulfport MS?
Whether you're a weathered fishing veteran or this is your first time, hopping on one of these fishing charters near Gulfport is sure to be a great time filled with fresh fish. Contact them today to book your reservation!