Get Cut at These CrossFit Gyms near Gulfport MS

Beach season is a lot longer on Mississippi's Gulf Coast. If you're looking to drop some winter weight in time for summer or just want to get healthier and feel your best, these CrossFit gyms near Gulfport, MS, offer intense workouts and great coaching.
Bandit CrossFit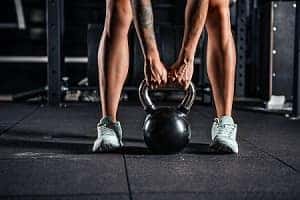 If you're looking for a gym that focuses on building a community with its members, Bandit CrossFit should be right up your alley.
Their team of coaches pride themselves on giving you personal attention in every class. They offer small classes, so you'll get to know your fellow CrossFitters and get one-on-one instruction, even when you're not in a personal training session.
The huge 6,000-square-foot facility offers top-of-the-line equipment. With so much open space, you'll never have to wait in line to do your next set. There's also a kids room, so you won't miss the workout of the day if you couldn't find a sitter.
Bandit CrossFit is proud to offer beginners courses, personal training, and custom nutrition programs to the Gulfport area.
If you need inspiration to hit the gym today, check out their Facebook page for some success stories.
CrossFit PortSide
At CrossFit PortSide, their goal is to make you extraordinary. There's a wide variety of classes suited to your goals and experience level.
You'll start with a one-on-one Prep Course to learn the moves and get used to them. After that, you'll have your pick of intense programs, such as Group CrossFit, Boot Camp, and 6-week FitCamp geared towards those looking make fitness a part of their lifestyle.
They also offer wellness programs, including nutrition service with weekly check-ins.
Follow CrossFit PortSide on Facebook and find your motivation.
Gulfport CrossFit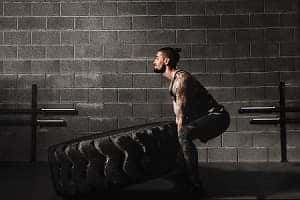 Want a coach and a cheering section? At Gulfport CrossFit, you'll get exactly that. This gym offers a supportive atmosphere. The coaches guide you while the class helps motivate each other.
Their large 5,000-square-foot facility has a supplemental training area, so you can do your own workout or get some personal training while another class is going on. In addition to group CrossFit and personal training, they offer Olympic weight lighting, a kids program, and a 6-week boot camp that focuses on nutrition and metabolic conditioning.
If you have to work late and can't make your regular class, don't worry! Gulfport CrossFit is open 24 hours, so you can get your workout in any time.
Check them out on Facebook to see how you can transform yourself at Gulfport CrossFit.
Get Fit near Gulfport
The coaching and programs found at these gyms offer great opportunities for you to get fit, adopt a healthier lifestyle, and feel your best. They all create a supportive environment for you to reach your goals. If you're in need of a great workout, check out these CrossFit gyms near Gulfport, MS.