Community Spotlight: Club4Fitness

At Club4Fitness, they believe that being healthy shouldn't be a luxury – that's why they've turned themselves into a club for everybody and every body. You'll be hard-pressed to find a gym around D'Iberville, Gulfport, or Hattiesburg, Mississippi that motives you to accomplish your fitness goals as well as Club4Fitness. That's why we've written this helpful guide to what they're all about. Happy sweating!
Why go for Club4Fitness?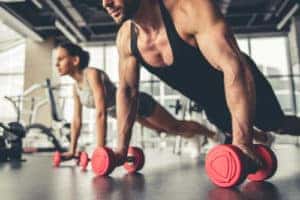 When you hear about a new gym – or a new anything, really – this is typically the first question that you should ask. Club4Fitness offers four resounding answers: Equipment, Support, Value, and Accessibility…
Equipment. They've got the entire spectrum of gym equipment, ranging from all the free weights that you could possibly ever need to any of the machines that you could possibly imagine. They even have pools at some of their flagship locations – what a way to stay in shape and have fun.
Support. Between a respectful gym staff, a dedicated team of personal trainers, and a host of dynamic classes, they've created something that's unfortunately missing at so many other gyms – community.
Value. These days, everybody knows that wellness means more than just working out. That's why you'll find plenty of other key services, including infrared therapy, tanning, and hydromasssage. But living well also means a robust financial life. At Club4Fitness, you'll get the value that you deserve.
Accessibility. With dozens of locations spread across the South and perks like childcare services, getting yourself into the gym has never been so easy. What you do when you get there is up to you!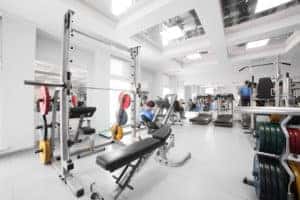 Speaking of value and accessibility, they've even created a one-week free pass so that you can get a sense of just how awesome the club really is. You know what they say, a workout is worth a thousand words.
Plus, with three different levels of membership (Basic, Premium, and Premium Plus), you can customize your plan to fit your needs. Oh, yeah, we forgot to mention that these start at $15 per month. Winning!
There are Several Easy Ways to Learn More about Club4Fitness Today…
We really hoped that we've sparked your interest. However, mere interest isn't enough to build a new you. So, if you're ready to take that next step towards success, there are a few ways to get started now:
Give them a call on the phone.
Get your one-week free pass!
As always, if you liked what you read here, you can check out more community spotlights on our blog. We've made sure to include all of the best spots around Hattiesburg, Gulfport, D'Iberville, and the rest of Mississippi, covering everything from escape rooms and waterfront restaurants to golf courses and salons.