Capture Celebrations with Snaparazzi Photobooth Company

Have you ever gotten home from hosting an event, only to realize you never took a single photo the entire evening?
We've all been there. You're so busy dancing, celebrating, and making sure everything is running smoothly that you barely even take out your phone.
Meet Snaparazzi Photobooth Company, a local service that provides guests with a fun and unique way to capture each moment, while giving you one less thing on your to-do list.
Continue reading today's community spotlight to learn all about Snaparazzi Photobooth Company.
From Small Gatherings to Major Events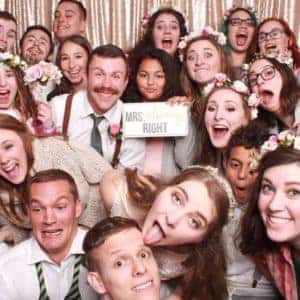 Snaparazzi first opened its doors back in 2011, and they have been documenting the smiling faces of those on the Gulf Coast ever since. In fact, they were even included in The Knot's "Best of Weddings" for six consecutive years.
Whether you're throwing Gramps a surprise birthday party or hosting a company-wide holiday bash, these guys have it covered. Their photobooths are great additions to all kinds of events, such as:
Weddings
Family reunions
Trade shows and conventions
Small private parties
Besides their strong commitment to their customers, Snaparazzi is also invested in improving the community. They are an Accredited Mississippi Better Business Bureau member, as well as supporters of several local charities.
Choose Your Package
With three distinct packages to choose from, finding the right fit for your event is a piece of cake!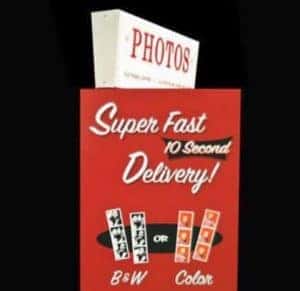 Classic Photobooth
Step back in time with this vintage photobooth experience. Their Model 12 Photobooth offers the nostalgia of times past with the modern technology of today's digital age. Suitable for up to five guests, this photo station is sure to leave guests talking.
Open Photobooth
If you need a bit more versatility, then this package is for you. Choose from a wide selection of fun backdrops, provide your own, or use a green screen for countless possibilities. Plus, the open photobooth option includes 4×6 instant prints, as well as fun props and costumes.
Social Selfie Machine
This device acts as an interactive photobooth, capturing images that can be shared online instantly. Every photo can be customized to include your company logo and special messaging. It can be outfitted to match your brand, too, for a truly unique look.
Book Snaparazzi Photobooth Company Today
Looking for an innovative and fun way to capture your next event? Choose Snaparazzi Photobooth Company and take your celebration up a few notches!
In the meantime, visit them on Facebook to view some entertaining photos of previous events.