Capture Precious Moments with Little Sunshine Photography
Life moves pretty fast. Luckily, Little Sunshine Photography is here to help!
Treasure the magical moments of your child's life through natural and beautiful photography sessions, creating keepsakes and memories that will last a lifetime.
Keep reading the sections below to discover the beauty of this local photography studio.
Meet Photographer Britneye
Britneye, a mother of three children, knows how precious time spent with family is and how quickly this time passes.
She strives to help parents hold on to these fleeting moments through her photos and photography sessions, where she specializes in maternity, newborn, baby, and family photography. Capture the joy of welcoming a new life into the world, create your next holiday card, or fill your walls with adorable photos of your toddler.
No matter the occasion and no matter the reason, Britneye's got you covered.
Creating Relationship-Focused Photos
Britneye focuses her sessions on the natural connections shared between you and your child, rather than rigid smiles and perfectly still poses.
Furthermore, her use of minimalistic styling results in photos that are clean, natural, and focused. By eliminating busy backdrops and tons of decorative props, Britneye can keep the spotlight on what's most important: The bond and love you share.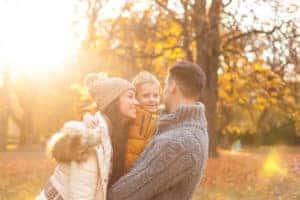 However, if you are looking for a little something extra to add to your session, her studio is stocked with various items geared towards enhancing your photos, such as:
Outfits for children in sizes three months to five years
Various dresses and tops for both mom and dad, including maternity-friendly styles
Classic toys and props
Types of Sessions
At Little Sunshine Photography, Britneye offers two separate session options to choose from: The Classic Session, and the Sunshine Session.
Classic Session
This session provides the complete photography experience. Once you have booked your session, you'll receive a welcome gift consisting of a planning guide and other fun goodies. Afterwards, you'll meet with Britneye for a pre-session consultation, in which you'll discuss the location and styling.
When the session is complete, you'll head back to the studio to view your photos and finalize the ordering process.
Sunshine Session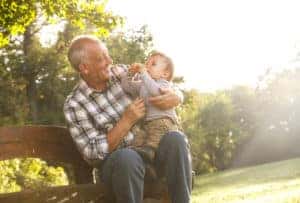 Sunshine Sessions are smaller versions of a classic session, with planning guides and pre-session consultations conducted via email. During this time, you will discuss style ideas. With these smaller sessions, however, photos are taken at either Britneye's studio or the hospital for newborn photos.
Once you've had your session, you'll receive an email with your photos to view and download.
Book Your Photography Session Today
Ready to capture a lifetime of memories? Schedule a photography session with Little Sunshine Photography today!
In the interim, be sure to check out their Facebook page for inspiring photos and videos.