Best Cafes near D'Iberville
A good café is like an extension of your home. You can head there to enjoy a delicious meal and a cup of coffee or a cold beer, and meet with your friends or coworkers. The food should always be fresh, the environment should be inviting, and the company should be good. Looking for a place like this to spend your time? Here's our list of the best cafes near D'Iberville, MS.
Aristo's
3840 Promenade Pkwy, Suite A
This yummy, little eatery puts a modern twist on classic Middle Eastern and Greek cuisine, serving gyros, salads, hummus, marinated cucumbers, and much more. Make this your go-to lunch spot, or gather your friends together for a delicious dinner in the covered outdoor dining area. We recommend trying the feta ranch sauce! Stop by Aristo's today!
Café New Orleans
11014 Lamey Bridge Rd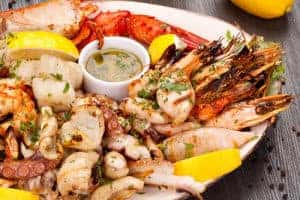 Find a taste of Louisiana at this authentic Cajun country cookery. The menu overflows with incredible seafood, including boom boom shrimp, crawfish etouffee', Cajun fish tacos, oyster po boy, shrimp sliders, and much more. Other options include tender roast beef, gumbo, jambalaya, coleslaw, country fried steak, ribeye, pork chops, hush puppies, and many more traditional dishes of New Orleans. The eatery is a great place to catch a game, and offers a fully stocked bar, so bring your friends and check out Café New Orleans today!
The Grind
934 Cedar Lake Rd
This café specializes in yummy breakfasts and piping hot gourmet coffee. You'll also find warm Italian paninis, making it a good stop for lunch or dinner. The shop is full of comfy leather seating, where you can relax in what's been purposefully designed to serve as your "third place"—a space away from home and work where you can relax and unwind. Relax by the floor-to-ceiling stone fireplace, or bring along your laptop to use the free Wi-Fi to get some work done at The Grind.