Best Seafood Restaurants near Gulfport MS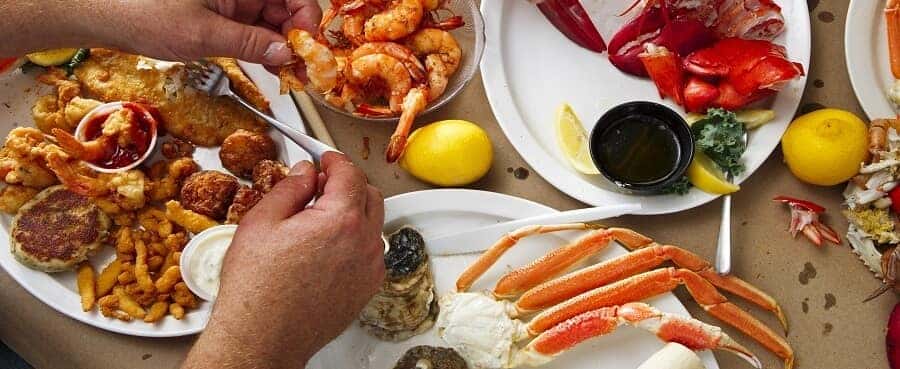 You can always tell when seafood is fresh. After all, there's nothing like biting into a meal that you know was caught just hours ago.
For seafood lovers looking for a fun night out in a welcoming atmosphere, check out our choices for the best seafood restaurants near Gulfport, MS.
The Reef
On a gorgeous beachfront, you'll find local seafood and nightlife like nowhere else in Gulfport. Located right on the water, The Reef has been providing freshly caught food, local entertainment, and an unmatched view since 2014.
This elevated two-story building gives you a beautiful view of the Gulf of Mexico while you eat. Their menu is an eclectic mix of seafood and Southern staples. Start your meal off with some crab claws or a shrimp and alligator quesadilla.
If the whole table wants to split an appetizer, try the smoked tuna dip or get an order of fresh oysters.
For your main course, they've got plenty of tasty meals, from Po'boy sandwiches to gulf grouper and fried flounder. Their best seller is the Royal Beef Shrimp Pot with potatoes and alligator sausage.
If local entertainment is more your style, head up to the second floor and check out The Sky Bar. This open-air venue features a stage for bands and a DJ booth for local artists. When there's no live music scheduled, try your hand at karaoke.
The Sky Bar also has a fully stocked bar, complete with 30 beers on tap, including a diverse craft beer list along with cocktails and specialty drinks served in party buckets.
Follow The Reef on Facebook for news about upcoming entertainment and new menu specials.
Wentzel's Seafood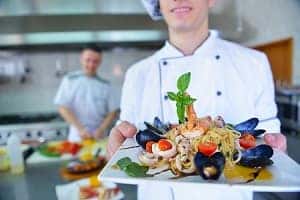 If you want to try your seafood with a little authentic Cajun flair, you'll love Wentzel's Seafood. They'll take today's freshly caught fish and give it a New Orleans twist for you.
Start your meal off with Cajun fried green tomatoes. If you want to start right off with some meat, you'll have a choice between Crawfish balls and Creole crab cakes.
Wenztel's also focuses on treating your seafood dinner like a fine dining experience. They have a full menu of steaks, as well as great seafood entrees like grilled mahi and stuffed snapper. Surf meets turf with their Veal Oscar, where breaded veal cutlets are topped with jumbo lump crabmeat, asparagus, and beurre blanc.
If you're not interested in a multi-course meal, they also offer burgers, fish tacos, and Po'boy sandwiches.
You can also bring Wenztel's Seafood to your next party. They cater for events, holidays, and parties with enough food for up to 45 people.
To stay up to date on their latest specials, follow Wentzel's Seafood on Facebook.
Catch of The Day
For a quality dining experience with freshly caught, local seafood, both locals and out-of-towners should check out these two spots.
With their large menus and expert chefs offering a great selection, you can count these two as the best seafood restaurants near Gulfport, MS. Contact them to reserve a table today!