Best Pizzerias Near Gulfport to Celebrate National Pizza Day
National Pizza Day is an underrated holiday that deserves to be more widely celebrated. Really, whose mouth doesn't start watering at the thought of a piping hot pie, covered with colorful toppings, surrounding by a flaky, crunchy crust—a crust which may or may not be filled with melted cheese.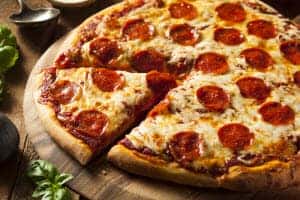 If you want to properly celebrate National Pizza Day, you can do so by visiting any of these incredible pizzerias near Gulfport.
Pie Five Pizza
Pie Five Pizza takes your traditional idea of pizza and expands it by adding a heap of fresh, exotic ingredients, and a variety of tantalizing sauces.
The Athenian is a very popular choice. This pie includes toppings like minced garlic, feta, Kalamata olives, and sun-dried tomato puree. Or, you can turbo-charge your taste buds by ordering the Maui Wowwi, which is covered in BBQ sauce, cilantro, bacon, red onions, and succulent pineapple.
These two pies are just the beginning of a varied and appealing menu. To see everything this pizzeria has to offer, visit Pie Five Pizza on Facebook.
Salvetti's Italian Grill
Enjoy an authentic Italian meal by treating yourself to some of the specials at Salvetti's Italian Grill.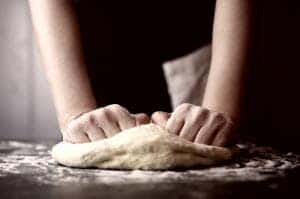 Simple pizzas, like the Margherita with olive oil and fresh garlic, are favorites at Salvetti's because they help to accentuate the refined sauce and expertly crafted dough found in every pie. If you are looking for a different Italian dish, you can always choose from a range of specialty items, such as lasagna or baked ziti.
Follow Salvetti's Italian Grill on Facebook for more information on all their authentic dishes.
Tony's Brick Oven Pizzeria
With a fine wine selection, and the always crackling brick oven filled with fresh pies, Tony's Brick Oven Pizzeria is a great place to spend National Pizza Day.
Get experimental with your pizza choice and try the renowned Gumbo Pizza, which has become extremely popular at Tony's. This house favorite includes shrimp, crab meat, rustic tomatoes, and sliced okra. Or, if you're trying to stay green, hit up the Veggie Pizza, loaded with oven-roasted peppers, asparagus, mushrooms, and zucchini.
Also, you can pair any of these dishes with an assortment of fine wines or thirst-quenching beers.
Keep up with everything that's going on at Tony's Brick Oven Pizzeria by visiting their Facebook page.
Celebrate National Pizza Day at These Pizzerias near Gulfport
With so many choices, toppings, and slices, make sure your appetite is ready to properly celebrate the holiday season by visiting these top pizzerias near Gulfport.