Get Shucking with the Best Oysters near D'Iberville MS

The delicacy that is the oyster is a hard one to be matched. Whether you wish to eat them raw from the half shell or fried up and dipped in a tangy cocktail sauce, there's no "just liking them okay" when it comes to this type of seafood.
Which is why we gladly hit the streets in order to find the best oysters near D'Iberville, MS. The following restaurants are sure to serve up these treats when you need an oyster fix.
Charred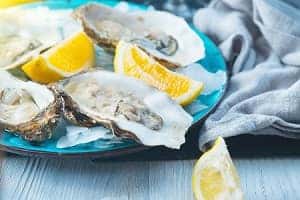 1019 Government St.
Ocean Springs, MS 39564
Charred, a steak and oyster bar, is all about preparing these little guys in all the best ways possible. Whether you order them as an appetizer, alongside your perfectly cooked steak, or as the main course, you're in for a treat.
Decide if you want a half or whole dozen, then choose the way you'd like them served. Go with the traditional Raw or Rockefeller, try something new with their Chargrilled, Bacon & Bleu, or Sweet and Spicy, or mix it up with their Combo dish. There's no wrong answer here.
Kenny Ward's
1224 Bienville Blvd.
Ocean Springs, MS 39564
If you're ready to have a meal that's full of oyster tastiness, then Kenny Ward's has you covered. Though they specialize in surf and turf, customers often show up for just the surf—and lots of it.
Start your meal with the Chargrilled Oysters. Locally sourced oysters are shucked in-house and cooked with garlic, parmesan cheese, house seasoning, and plenty of butter. Eat them on top of lovely grilled toast points before you move onto your entrée of, you guessed it: OYSTERS. This time, they're battered, fried, and served on a bed of rice with asparagus. Simply perfect.
Southport Line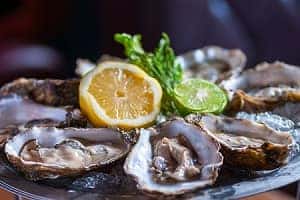 647 Howard Ave.
Biloxi, MS 39530
When you're in the mood for something fried and comfort-inducing, Southport Line is the place to be. This place features two oyster items on their menu, but believe us when we say that's all they needed to make our list.
The Conductor Po'boy with Oysters is a classic, topped with arugula, tomato, and their delicious homemade mayo. Pair it with a side of Baked Potato Salad, and your lunch is good to go. They also have the Oyster Basket, full of deep-fried goodness. It comes with fries, creole slaw, and their signature jalapeño hushpuppies. Yum.
Shells Up!
After reading about our picks for the best oysters near D'Iberville, MS, we're sure you're ready to indulge. Eat a couple (or dozen) for us and enjoy!