Pamper Yourself at These Three Nail Salons near D'Iberville MS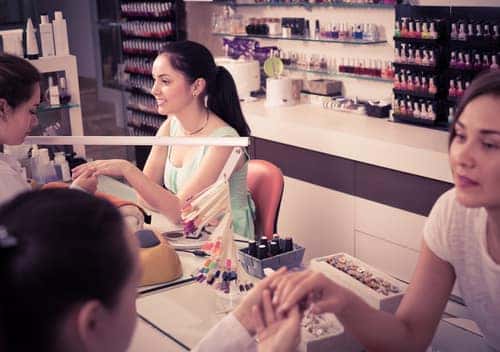 When you're in need of some R&R, there's nothing better than treating yourself to a calming manicure or pedicure, and there's no better place to discover the nail salon experience than right here in the D'Iberville, MS, area!
Whether you're looking to recharge with the rejuvenating benefits of a spa pedicure or glam up for your big event with a dazzling gel manicure, these three nail salons help deliver the royal treatment right here in Mississippi!
Continue reading and prepare to unwind at any of these nail salons near D'Iberville, MS, today!
Aileena's Beauty Salon
Time is important, and with so much going on in our lives, it's beneficial to maximize as much of it as possible. However, it's also important to make sure all that scheduling does not come at the expense of neglecting your own needs.
That's where Aileena's Beauty Salon comes in! This local establishment is the one place to fulfill all your cosmetic needs and finally allows you to take some time for yourself. Let their skilled nail technicians apply a long-lasting, glistening gel manicure, or sit back in a massage chair and enjoy a perfectly polished pedicure.
Additionally, Aileena's Beauty Salon offers several hairstyling and waxing services, so you can look and feel beautiful from head to toe, all without stepping foot out of the salon!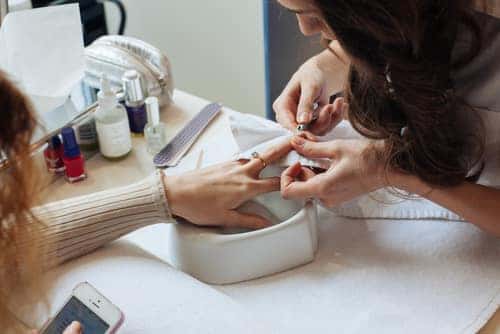 Check out their Facebook page to see a complete list of services, then stop into Aileena's Beauty Salon and start feeling refreshed today!
Golden Nails Spa
From the moment you open the doors to Golden Nails Spa, you'll be immersed into a sanctuary of splendor and sophistication.
A spacious and clean environment awaits, complete with comfortable leather seating, a large waiting area, flat-screen television, and free Wi-Fi. Plus, Golden Nails Spa ensures the utmost cleanliness with all their services. They medically sterilize and disinfect all their nail tools after each use, and their staff is trained to follow strict hygiene protocols.
Golden Nails Spa is an excellent choice for a day of luxury with your girlfriends. Book an appointment for your bridal party and relax with an elite pedicure, designed with a hot stone massage and a complimentary glass of wine. Talk about an indulging experience!
If you're in need of some nail art inspiration, check out their Facebook page! When you're done, pay the excellent staff at Golden Nails Spa a visit. You won't be disappointed!
The Red Lily Spa Naturelle
As a frequent spa-goer herself, Emma Bains struggled to find a salon that ticked off all the boxes and left her feeling happy and rejuvenated. So, she took matters into her own hands and began to brainstorm ideas for her very own salon.
Fast forward a few years, and The Red Lily Spa Naturelle was born! When you want a pristine manicure or pedicure, their talented and friendly staff of nail technicians are there to get the job done right and have you looking flawless, every time.
Furthermore, The Red Lily Spa Naturelle offers a wide array of skin enhancements, from a traditional Swedish Massage to their Tropical Oasis Facial and spray tan services. Stop in yourself for some "me time" or grab your girlfriends for a relaxing spa day!
If you like what you're reading, take a look at their Facebook page for hours and additional information before checking out The Red Lily Spa Naturelle for yourself!
Time for Some TLC
Ready to step up your manicure game? Schedule an appointment today with any of these awesome nail salons near D'Iberville, MS!