Best Museums near D'Iberville MS for a Fun-Filled and Educational Time

There are tons of museums all over the area, but the best museums near D'Iberville are the ones that can help you learn something new while also making you feel like you've been transported to new worlds and back in time.
So, if you're searching for an attraction that's educational, fun, and exciting for the whole family, here are three of the best museums near D'Iberville, MS, you need to visit.
Biloxi Fire Museum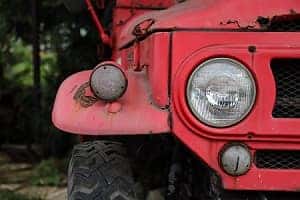 Step back in time and visit the Biloxi Fire Museum to get a glimpse of the local area's past. Located in the historic 1937 fire house in Biloxi, the museum features photos and original artifacts found throughout the department's 120-year history.
From the original fire bells to vintage steam fire engines, you and your kids can find it all here. Plus, you'll even get a closer look at the town's history and iconic Firemen's Day parades with exclusive photos.
There's a lot to see in this local museum. To get an idea of all that you can experience, check out the Biloxi Fire Museum on Facebook.
Maritime and Seafood Industry Museum
The area is known for its maritime history and seafood industry, so if you're looking to learn more about either, there's no better place to go than that Maritime and Seafood Industry Museum.
From shrimping and recreational fishing exhibits to netmaking and wooden boat building, there's sure to be something here that everyone of all ages is sure to enjoy. If you want to experience a bit of maritime history, you can book a charter sail on one of two replicated 65-foot two masted Biloxi schooners!
You'll even find tons of different events and even a summer that'll immerse your kids in local maritime history and learn about the industry for an educational yet fun experience.
Learn more about the Maritime and Seafood Industry Museum on Facebook and get a closer look at all the open exhibits today!
Walter Anderson Museum of Art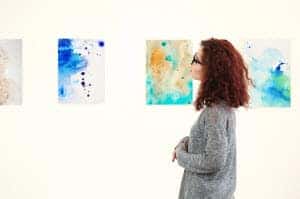 If you're searching for something that'll cater to your creative interests, stop by the Walter Anderson Museum of Art. With tons of different exhibits, it doesn't matter what type of art you're interested in, as there's something here that'll be sure to catch your eye.
If you're into more tangible art, take a closer look at all the pottery exhibits available. If you're into something more abstract, stop by the Little Room, where you can find thousands of paintings and drawings all over the wall from Walter Anderson.
Best of all, there are even art events for kids in the area, such as the Art Explorer's Summer Camp, that'll help introduce them to the vast world of art while helping them hone in on their creative skills!
For more details about all the exhibits, events, and classes featured, follow Walter Anderson Museum of Art on Facebook.
Get Educated at These Top D'Iberville Museums
From local fire department history to incredible works of vintage art, the best museums near D'Iberville, MS, can open up worlds of new interests and help you learn all about this history of the local area. So, be sure to check out these museums for yourself for a closer look at all they have to offer!